Custom built hydraulic "high holding power" grab
.



This grab is specially designed for wreck removals and recovery of heavy objects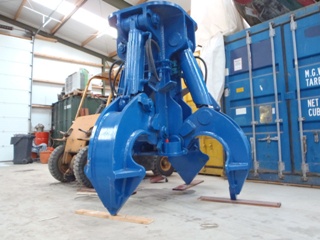 Underwater magnet, 30 MT holding power

This magnet is specially designed for the hars subsea environment. Maximum working depth is 200 mtrs.
Steel objects with weight op to 30 MT can be recovered using this magnet.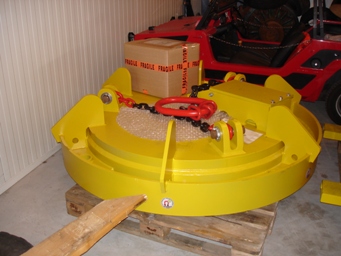 8 MT chisel
The chisel can be used for the destruction of large objects and wreckpieces during wreckremovals.
The weight is 8 MT and the chisel is powered by the kinetic energy released during "free fall" on the object to be destructed.